Knox Engineering provides detailed, high quality metal fabrication services throughout Australia
Our skilled team of fabricators and boilermakers can make anything out of any metal.
We have the resources and experience to deliver a wide range of metal fabrication services including: general fabrication, structural steel welding, metal straightening and repair welding.
Based in Ingleburn in Western Sydney, but serving all regions of Australia, the Knox Engineering team and factory are equipped to handle both large and small projects.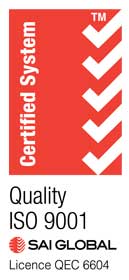 Attention to detail is important in our line of work – and that's why you'll receive the highest quality service possible. No room for mistakes or errors, just detailed metal fabrications
Knox Engineering services
With a reputation for quality and reliability built over more than 60 years, we are Sydney's premier metal fabricators.
High quality metal fabrication
Quality and detail are what set us apart. Our quality control processes are certified to ISO 9001, and all welding can be NATA certified for compliance with Australian/New Zealand Standards.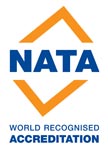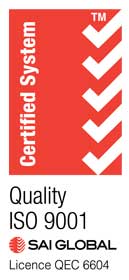 Modern factory, tools and equipment
Structural metal fabrication is carried out in our Sydney factory, ensuring the very highest quality control and most efficient project turnaround. Once completed, jobs can be delivered within Sydney, or easily shipped anywhere in Australia.
Knox Engineering are Sydney's premier metal fabricators, renowned for detail and precision, backed by a reputation forged over decades.
Precision metal fabrication with strict quality control.
Our name has been trusted since 1948.
Efficient and streamlined, we always deliver on time.
We have capacity to handle any project big or small.