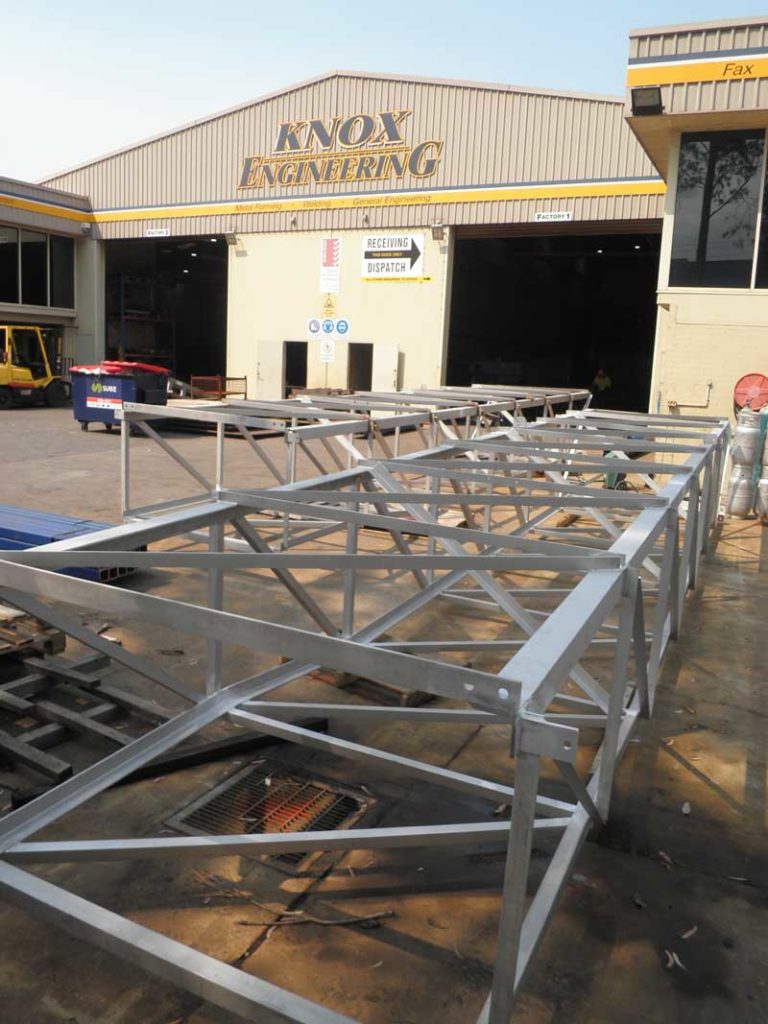 Structural welding of metal frames carried out for a client in the construction industry.
Our team is certified to Australian standards for structural welding of both steel and aluminium. Our SP and Cat A welds can be independently tested by the NATA to ensure weld quality and integrity.
All work carried out in our Ingleburn factory, in accordance with ISO 9001 quality assurance processes.
Servies provided: